Everything on model trains, model railroads, model railways, locomotives, model train layouts, scenery, wiring, DCC and more. Enjoy the world's best hobby... model railroading!
Amazing Wild West Town Scene Built By Mike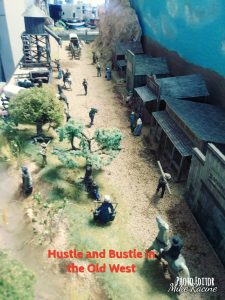 Mike Racine kindly sent in these photos to share.
I named the town Racine City Nevada. I built this for my Pop because he loves old west stuff. The buildings were awesome and easy to build. It just takes a little patience, a steady hand (sort of) and a bit of creativity. The cool thing is you can add whatever woodworks on the outside and the combinations are endless.
Mike downloaded the plans here.
The figures are all hand painted and everything on the dio is scratch built besides the buildings. I decided to paint up a quick background to give it some depth.
You may notice Waldo in one of the pics. That was just me being goofy. I also have an extremely multicolored horse ( not pictured) that I call a "Horse of a different color" (The Wizard of Oz reference). Those are just kinda like a signature because I like to keep everything light hearted.
I've since moved on to complete two other major projects which was a tropical paradise with waves crashing on the beach and my latest project was the Pompeii Amphitheater which came out pretty cool if I say so myself.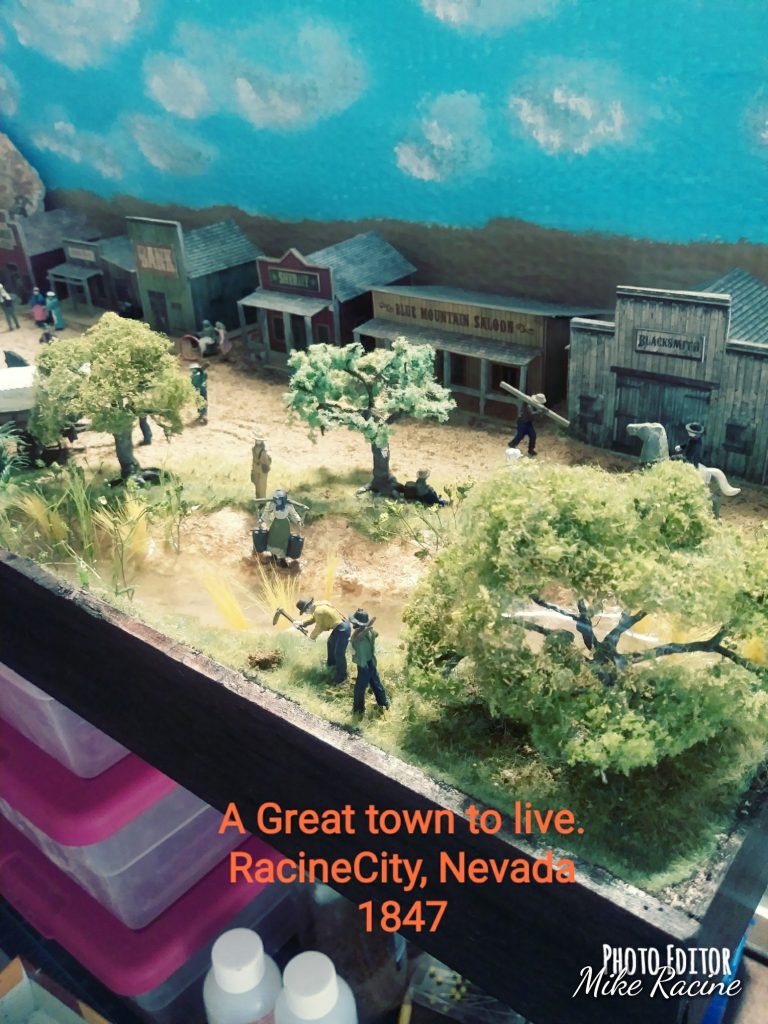 I just wanted to show that with your products and a good imagination you can make any train layout or diorama a beautiful work of art. Mining town plans also available here.
One Response to Amazing Wild West Town Scene Built By Mike