Everything on model trains, model railroads, model railways, locomotives, model train layouts, scenery, wiring, DCC and more. Enjoy the world's best hobby... model railroading!
Guess Where This Railway Line Is – Which Country or City?
Who will be the first to correctly identify the location of this railway location?
The color of the paintwork on the train might be a clue for some, or the side of the track the train is on, whilst the surrounding buildings might be an indicator for others. If you think you know the country, or better still the city, just add your answer (or guess) using the COMMENTS link below. I'll reply in the COMMENTS section when someone get the answer correct.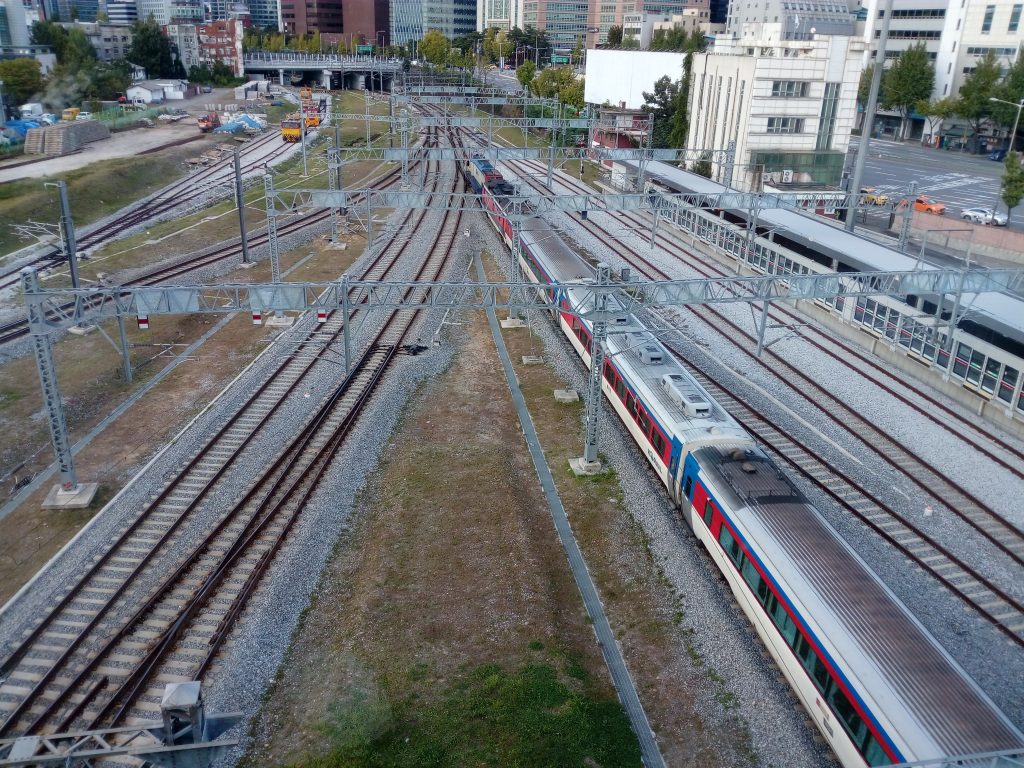 The photo was taken only last week so is very up to date.
UPDATE – The above photo generated a wide variety of possible locations including: Madrid in Spain, Moscow, Tokyo, Taiwan, Frankfurt in Germany, Paris in France, Norway, Philadelphia in the USA, Scotland, Switzerland, Mexico City, United States – Pacific Northwest, England, Australia, Chicago, North Korea, Busan in South Korea, Austria, Yokohama in Japan, Los Angeles, Czech Republic – Near Prague, and Italy. All very different locations in so many ways, yet the real location has a lot in common with railroads in many of those cities and countries.
To see the correct answer simply click on the COMMENTS link below this post.
Well done to Charlie Treft and Martin who were first to guess the collect location. Bill and Ian were close with their suggestion.
42 Responses to Guess Where This Railway Line Is – Which Country or City?