Everything on model trains, model railroads, model railways, locomotives, model train layouts, scenery, wiring, DCC and more. Enjoy the world's best hobby... model railroading!
Submit A Question Or Answer A Question
If you have a question to ask others in the hobby, or if you want to answer or comment on a question, or if you want to publish a photo/description of your layout… then this is the place to do it.  The Model Train Help Blog is read by around 10,000 railroaders each week.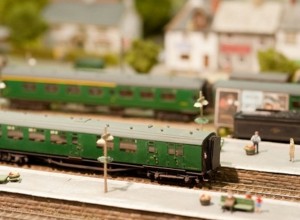 To Ask a Question simply use the "Ask a Question" link found under any posting. There is also a link to "Submit Your Question" in the right hand column.
To answer a question click on the title of the posting and you'll be redirected to a page where you can add your comment or answer. Or, you can simply click the COMMENTS link under any posting. By doing that you can see what others have to say.
To add a photo/description of your layout, or add a tip for others, use the "Submit Your Article" link in the right hand column.
PLEASE NOTE:All questions and comments get submitted to the Blog Moderator for approval prior to publication. Please spell check and proof read what you write before submission, as only the best comments, questions and answers will be published. We get a lot of questions and comments that don't make sense so aren't published. Poorly thought-through questions lacking in specific details run the risk of not being published or answered.
One Response to Submit A Question Or Answer A Question