Everything on model trains, model railroads, model railways, locomotives, model train layouts, scenery, wiring, DCC and more. Enjoy the world's best hobby... model railroading!
Spot The Difference – Layout at Australian Model Railway Show
I've had several requests to run some more SPOT THE DIFFERENCE puzzles as it's been some time since I ran the last one. See how you go with this photo taken at a model train show in Queensland, Australia. The scene features a small country town. At first glance the photos look identical, but there's actually 9 differences. How many can you find?
Simply add your answers using the COMMENTS link below.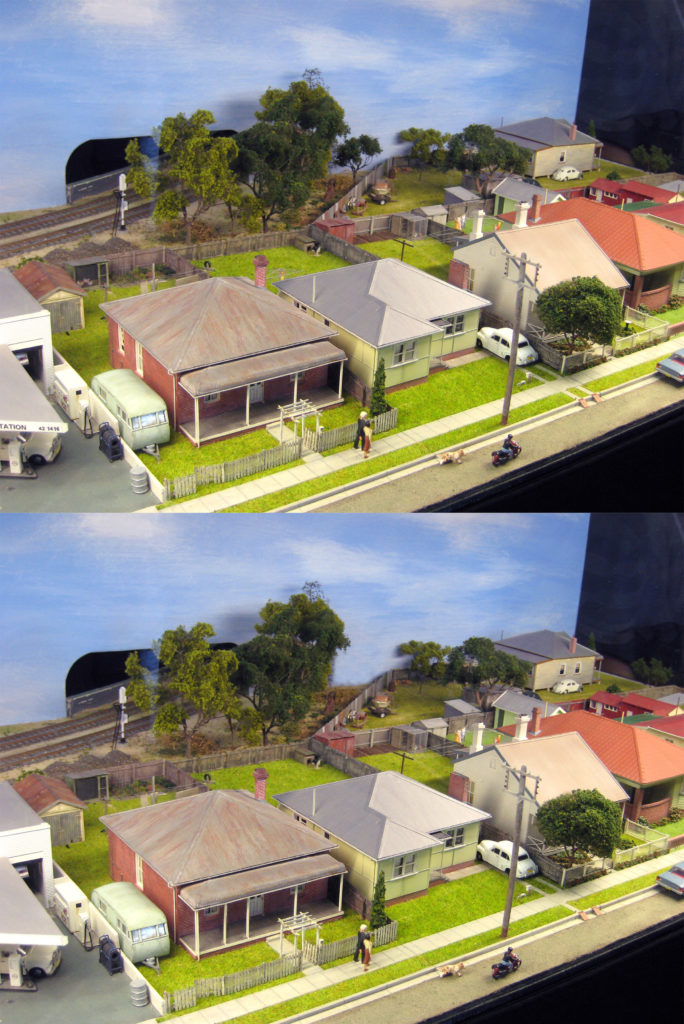 8 Responses to Spot The Difference – Layout at Australian Model Railway Show