Everything on model trains, model railroads, model railways, locomotives, model train layouts, scenery, wiring, DCC and more. Enjoy the world's best hobby... model railroading!
New Designs Include 2 Grain Elevators, a Rural Train Station, US Style Barn, and a Large Barn/Stables Building
The Combined Farms Pool Elevator and the Farmers Coop Store & Transport structures pictured below are among 7 new designs just released for railroading enthusiasts and diorama model builders. The downloaded PDF plans can be constructed using cardboard (a recycled cereal pack is ideal) to OO gauge size, HO scale or N scale. Although not really necessary, some modelers might prefer to glue scrap pieces of card or corflute inside the models for additional strength. It's easy to do. Texture is provided for the posts pictured on the loading bay of the Farmers Coop Store & Transport building, but using pieces of balsa wood that can be painted to the color of your choice is probably the easiest method for making the posts. The designs are all pre-weathered with rust marks, windows, dirt and grime etc.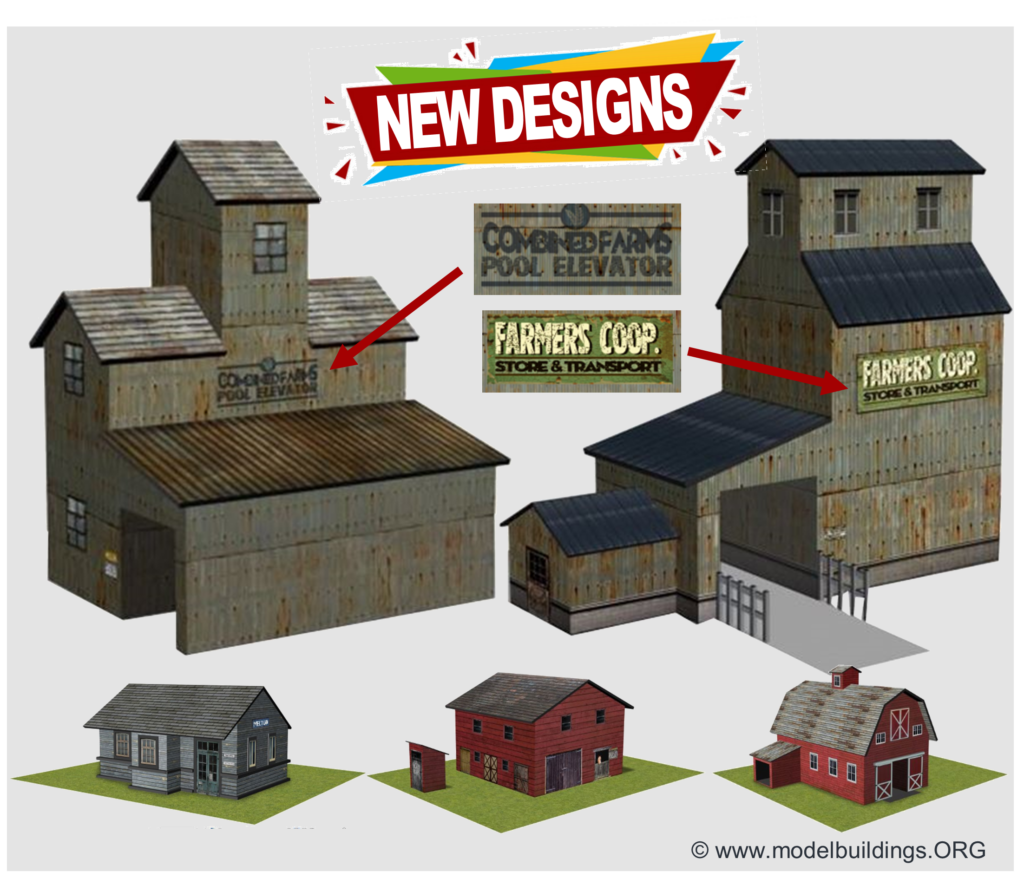 The new series also include a small country train station which could serve other purposes too, as well as a tall red stable barn building complete with outside toilet (or storage shed), and a tradition US style red barn structure. These too can be made to OO, HO, S, or N scale. The plans can be downloaded from the website https://www.modelbuildings.org See more on the website.