Everything on model trains, model railroads, model railways, locomotives, model train layouts, scenery, wiring, DCC and more. Enjoy the world's best hobby... model railroading!
Impressive Water Scene
Grant sent in this photo to share. It features an ariel view of a water scene on a layout displayed at The National Train Show in Salt Lake City, USA, in 2019. The illusion of different water depths adds to the realism.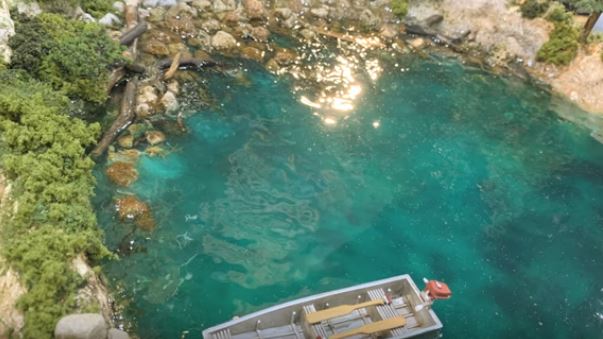 If you have a photo to share or a question to ask, send details to the Blog Moderator by using one of the many ASK A QUESTION links on this Blog. If you have a photo or drawing for publication the Blog Moderator will contact you advising how to email it.
3 Responses to Impressive Water Scene