Everything on model trains, model railroads, model railways, locomotives, model train layouts, scenery, wiring, DCC and more. Enjoy the world's best hobby... model railroading!
First Build For HO Switching Layout
More photos kindly supplied by John Reitz. Says John "These buildings are the first build of your products for my HO switching layout. And I am very pleased with how they look. Much more detail needs to be added for interest. I really like the weathered look the structures have. Saves time and money for painting."
John has cleverly added his own personal touches to some of these buildings such as leaving a couple of roller doors open and adding the numbers above them on plan 494. I'm sure you'll agree that John has done a great job and has made a good start on his switching layout. Well done John!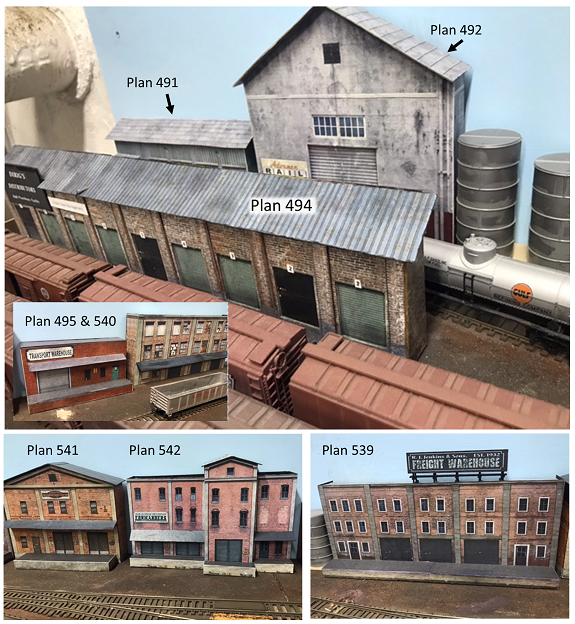 More photos below.
These plans can be downloaded at https://www.modelbuildings.org/background-buildings