Everything on model trains, model railroads, model railways, locomotives, model train layouts, scenery, wiring, DCC and more. Enjoy the world's best hobby... model railroading!
Would you like to see more "Funny Caption" posts like this one?
That's the question we asked in the recent poll and over 90% selected "Absolutely – it's great to read so many clever captions from readers." There were also nearly 100 funny captions submitted by readers, so I do my best to find some more to include on the blog. Here's 4 that made the grade (sorry about the pun!).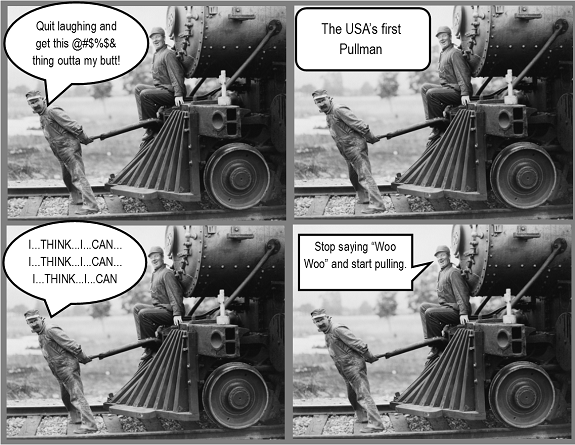 You can see more of the captions submitted by readers under the earlier post.