Everything on model trains, model railroads, model railways, locomotives, model train layouts, scenery, wiring, DCC and more. Enjoy the world's best hobby... model railroading!
How To Create Support & Protection For Portable Layout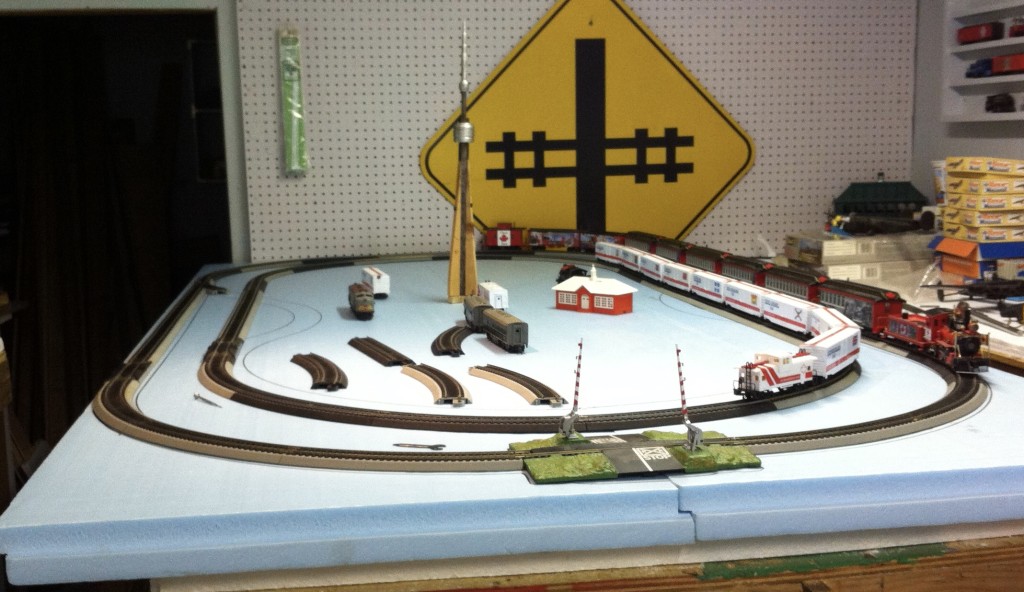 Dan asks readers this question:
"I am currently putting together my first portable layout to display on Canada Day. I am using two 2×8 foot pieces of 2″ styrofoam SM as the layout surface which will run two separate oval tracks. My current struggle is designing a frame that the styrofoam will sit inside of and hold all together plus provide a No Touch zone and derail barrier. I do not plan on adding legs at this stage as time is limited. I will be setting it up on some fold out tables at our town hall."
To submit a question use the 'Ask A Question' link below any post. To add a comment or to answer a question use the COMMENTS link below the post.
3 Responses to How To Create Support & Protection For Portable Layout