Everything on model trains, model railroads, model railways, locomotives, model train layouts, scenery, wiring, DCC and more. Enjoy the world's best hobby... model railroading!
Spot The Differences In This Model Train Scene
It's been a long time since we had a Spot The Difference puzzle. The last series was really popular with readers, so I hope you enjoy the challenge of this latest photo. I counted seven differences – see how many you can find. Enjoy!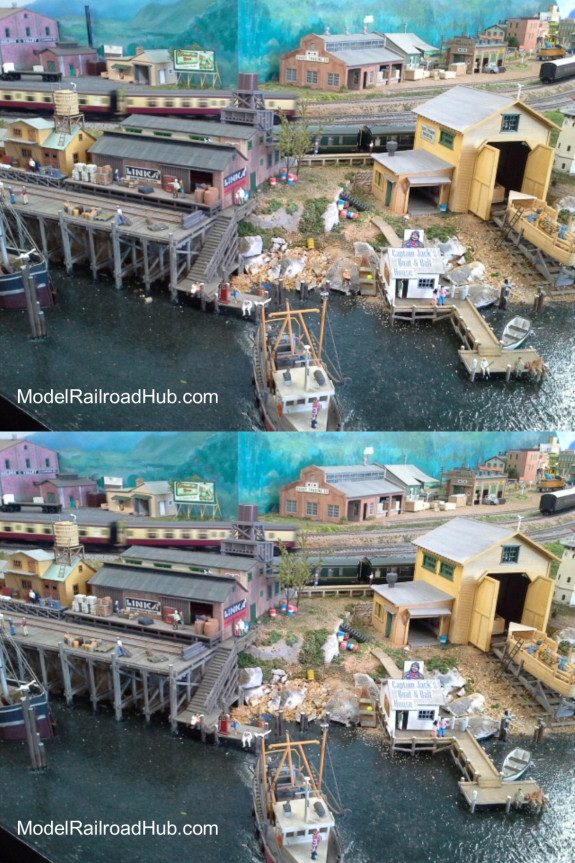 You can add your answers by using the COMMENTS link below.
7 Responses to Spot The Differences In This Model Train Scene