Everything on model trains, model railroads, model railways, locomotives, model train layouts, scenery, wiring, DCC and more. Enjoy the world's best hobby... model railroading!
4 Responses to How to Wire A Turntable
SUBMIT YOUR QUESTION
Submit Your Model Railroading Questions!
Before you submit your model railroading question please add some feedback, answers or comments to other postings on this model train blog. What goes around comes around... so if you can help others in the hobby, someone else may help you.
Important - Please add plenty of supporting details to any question you submit (eg. scale, solutions you have already tried etc.) , as the clearest and best questions usually get the best answers. Also, please check your spelling and punctuation as all questions need to be approved by the blog moderator prior to publication. Approved questions are normally published within a week (if not sooner).
Submit Your Article
Would you like to write an article and have it published?
Preference will be given to articles that help others progress in the hobby, maybe suggesting an idea for their layout, a quick tip or two... or perhaps a little bit of good advice based on your model railroading experiences.
We are all in this hobby together, so the more we can do to share ideas and help each other, the better.
It's YOUR Railroad!
Your rolling stock and locomotives might actually be the center of attention on your layout, but the scenic features that surround and envelop your layout is what's likely to make your train setup stand proud of the rest. Your selection of scenery and structures will add an element of customization that will make your railroad truly unique.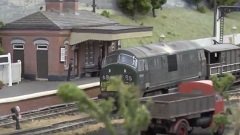 Scenery, structures, and fine detailing is a fundamental aspect of any good model railroad, particularly if it is intended to replicate a true-to-life railroading scene. How realistic or authentic you make your railroad is entirely up to you... and you alone.
Some enthusiasts like to replicate every tiny detail so as to accurately depict, in every aspect, a miniaturized version of a real life scene.
Others in this hobby adopt a more "free-style" approach and choose to mix and match accessories and features they personally prefer. Even though the purist will possibly be unimpressed with unrealistic or out of context elements, it is YOUR railroad layout so you can make it anything you personally want!
Model Railroading Blog Archive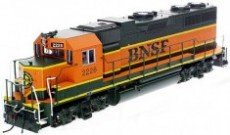 Reader Poll
Sorry, there are no polls available at the moment.