Everything on model trains, model railroads, model railways, locomotives, model train layouts, scenery, wiring, DCC and more. Enjoy the world's best hobby... model railroading!
It's My Track… No It's Mine! Who Got There First?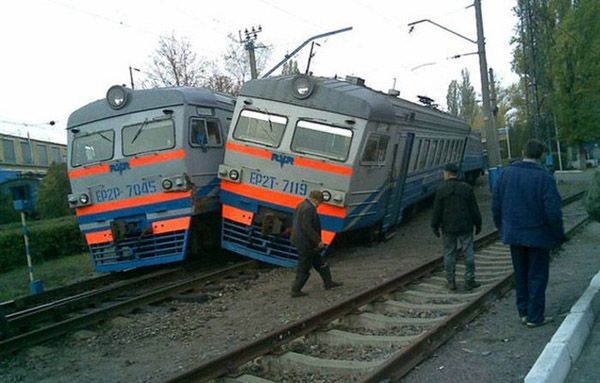 Photo credit: http://lefunny.net
With so many railroads around the world it's not surprising the strangest things happen at times. Sometimes with tragic consequences and often with just damage to track/trains and inconvenience, not to mention the financial cost of putting things right. This photo is one such example…not an easy problem to fix.
Perhaps readers could suggest how this collision might have happened, and/or the likely process for rectifying the problem. Also if you just want to add a funny caption then go ahead.
Add your comment and view contributions from others by using the COMMENTS link.
11 Responses to It's My Track… No It's Mine! Who Got There First?