Everything on model trains, model railroads, model railways, locomotives, model train layouts, scenery, wiring, DCC and more. Enjoy the world's best hobby... model railroading!
Gluing and Pinning Track in Place
Online train club member Perry posted this question for fellow railroaders:
"I am almost to the point of laying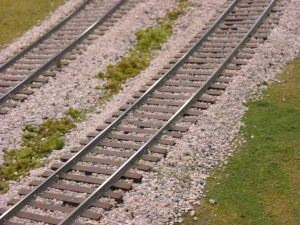 my first area of track and wondered if I need to glue it as well as pin it down? Someone told me I only needed to fix it directly to the board. I'm using 12mm thick marine ply. If I need glue – what should I use?
Use the COMMENTS link to add your thoughts.
The ASK A QUESTION link is under every post if you have a question you would like published.
24 Responses to Gluing and Pinning Track in Place