Everything on model trains, model railroads, model railways, locomotives, model train layouts, scenery, wiring, DCC and more. Enjoy the world's best hobby... model railroading!
Making Fuel Tanks For A Model Train Layout
Garry W, a member of the Online Model Train Club from Caboolture near Brisbane in Australia, snapped this photo at a local model railway exhibition. Garry queried how these fuel tanks were made. He thought they looked scratch built from recycled plastic containers, and would like to hear what others think. Gary pointed out, "They certainly add interest set alongside the track, but I did wonder if they were too close to moving (potentially derailing) trains?"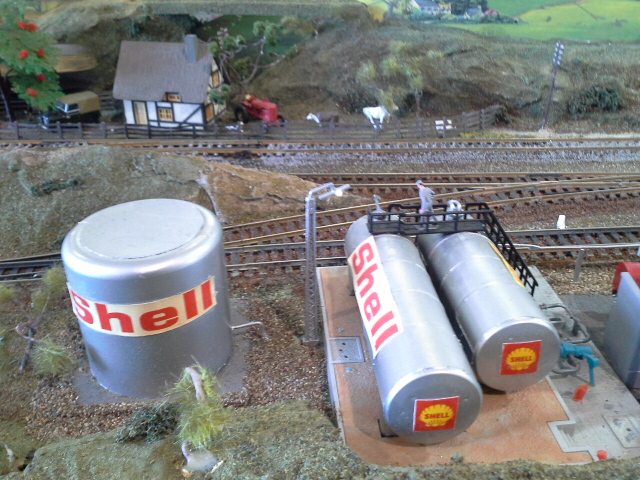 If you have any thoughts on making fuel tanks or have a photo to share, just submit your contribution using the COMMENTS link under this posting. You will also be able to see what others sent in.
11 Responses to Making Fuel Tanks For A Model Train Layout