Everything on model trains, model railroads, model railways, locomotives, model train layouts, scenery, wiring, DCC and more. Enjoy the world's best hobby... model railroading!
Trains Grind to a Halt a Few Days after Completing Track Work
Daniel is desperate for suggestions:
"Last week I was proud of myself for the job I did unaided on my track work. My layout is HO and I'm using Digitrax Zepher by the way. I wired everything myself (I thought I was really clever!!), and ran a couple of locos on the different routes and tested different turnout combinations. I powered things down and went to visit my daughter for the weekend.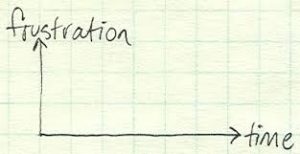 Yesterday I powered everything up again and NOTHING! I thought maybe a short when the track status blinked. I then searched for a stray track nail and double checked each connection, but couldn't see any issues. I just don't understand how everything was working perfectly one day and not working a few days later?
I disconnected and reconnected the track wires from different sections, but I still have the same problem. I just can't understand why it worked then it didn't. I'm almost tempted to go visit my daughter again for the weekend and try powering up again next week. Maybe it will magically work again? Help please?"
20 Responses to Trains Grind to a Halt a Few Days after Completing Track Work