Everything on model trains, model railroads, model railways, locomotives, model train layouts, scenery, wiring, DCC and more. Enjoy the world's best hobby... model railroading!
Create A Realistic Scene With A Fire Damaged Building
17 new designs have just been added to the range of OO/HO and N scale plans at modelbuildings.org including a fire damaged background building and a city fire station. The fire damaged building is realistically detailed to show charcoal damaged wood around the windows, soot, and even broken windows. There are so many possibilities for the hobbyist to add to the scene with emergency vehicles, bystanders watching on etc. Now available on the newly designed ModelBuildings.org website.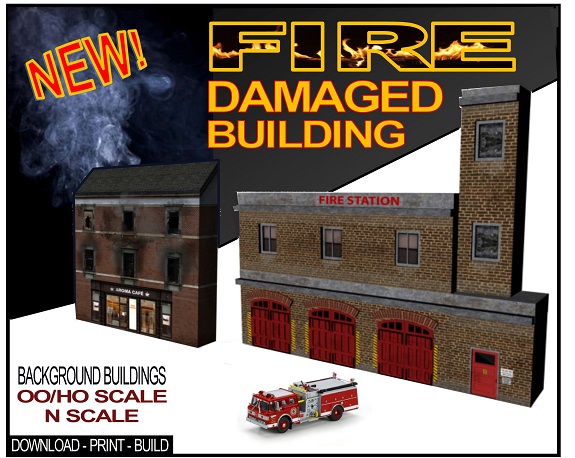 3 Responses to Create A Realistic Scene With A Fire Damaged Building