Everything on model trains, model railroads, model railways, locomotives, model train layouts, scenery, wiring, DCC and more. Enjoy the world's best hobby... model railroading!
Electrical Connection Problem with Arnold 2950 S-Bahn
Chris models N scale and sent in this question for readers:
"The wire between the end wagon and the power train severed during shipping, despite proper packaging. I don't have much wiggle room to solder the wires together and am afraid to open the unit further due to accidental destruction. The connection is broken between the coupling bridger going into the the cabin that is the main power train for the locomotive. It is the DB Series 420 running from the 1960 to the 1990 in Munich and other cities.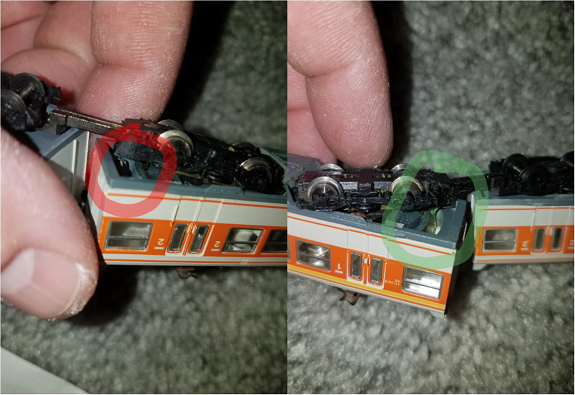 Any suggestions? The train runs great and two of the three wagons light up, except the the one with the severed connection.
Use the link below to send in your model railroading questions for publication.
One Response to Electrical Connection Problem with Arnold 2950 S-Bahn