Everything on model trains, model railroads, model railways, locomotives, model train layouts, scenery, wiring, DCC and more. Enjoy the world's best hobby... model railroading!
Mobile Charge Office Used By Police on South African Trains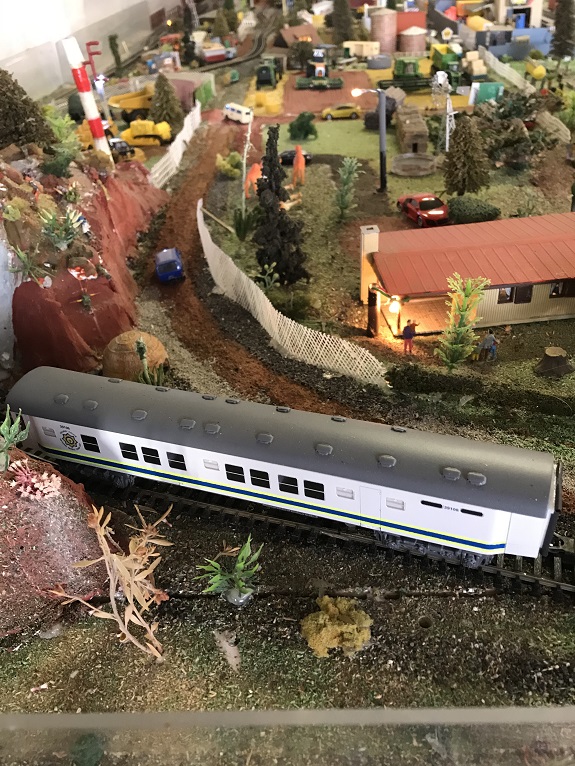 Peter Field from Pietermaritzburg in South Africa sent in this photo of his layout to share. He writes:
"We are fine just hiding from the COVID 19 but fine so spend a lot of time working on the layout which is 99% completed other than maintenance and doing small adjustments every so often.
Attached is a pic of the mobile charge office as used on many passenger trains in RSA. It has a charge office, counseling room, sleeping quarters for approx. 6 police officers, and small kitchenette, shower, and toilet compartment. The car has 4 cells in the rear with very small windows. It is also used on the container trains as protection as criminals break into the containers every so often. The police patrol the train when stopped at a station if necessary."