Everything on model trains, model railroads, model railways, locomotives, model train layouts, scenery, wiring, DCC and more. Enjoy the world's best hobby... model railroading!
Reversing Loop for a DC Atlas Code 100 Track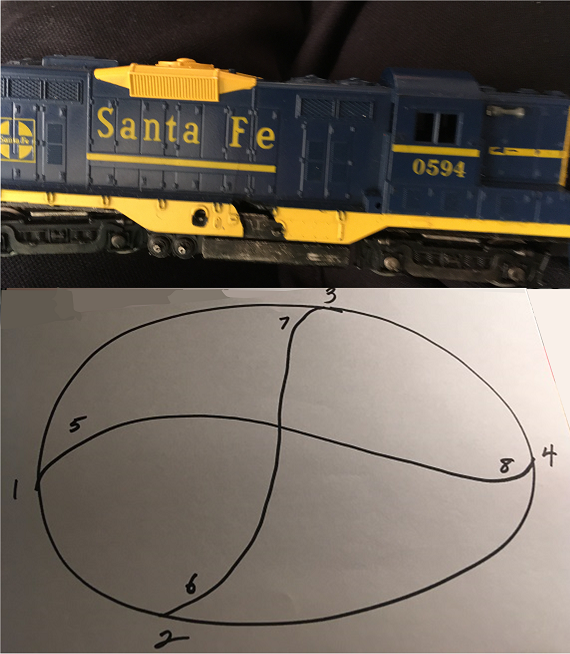 Terry sent in this question:
"I am trying to figure out how to do reversing loops for a DC Atlas code 100 track and train that I got for Christmas in 1961. It has an Atlas code 100 brass track. The stamp on the underside of the engine says The Lionel Corporation New York NY and it is a Santa Fa 0594 blue and yellow engine.
I believe I need 4 reversing loops, number 5-8 on my diagram. The switches are labeled 1-4 on my diagram.
All I can find on the internet is products and information on DCC systems, I have a DC system. Any information on where to purchase, what I need, and how and where to do it would be greatly appreciated.
I should also add, the attached layout is what I would like to have. 1-4 would be switched and I assume 5-8 is where I need reverse loops?"
Add your comments below if you can assist Terry.
6 Responses to Reversing Loop for a DC Atlas Code 100 Track