Everything on model trains, model railroads, model railways, locomotives, model train layouts, scenery, wiring, DCC and more. Enjoy the world's best hobby... model railroading!
Alternatives to Isopropyl Alcohol for Ballasting Wetting Agent
Alistair asks readers: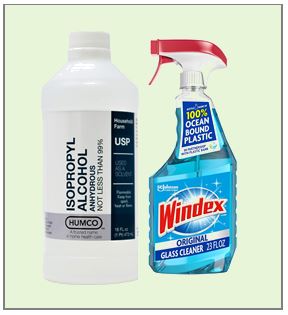 "I not keen on using solvents like isopropyl alcohol (rubbing alcohol). Is there any alternative I could use as a ballasting and scenery wetting agent? I have successfully used Windex glass cleaner in my airbrush to thin water-based paint. Would glass cleaner work as a wetting agent instead of isopropyl alcohol? Has anyone tried it or anything else?"
Add your comment below.
17 Responses to Alternatives to Isopropyl Alcohol for Ballasting Wetting Agent