Everything on model trains, model railroads, model railways, locomotives, model train layouts, scenery, wiring, DCC and more. Enjoy the world's best hobby... model railroading!
Peter Reveals New Extension To His Old Layout
Regular contributor Peter Field from South Africa shares these photos and writes –
In October/November 2021, I noticed that the original board on my layout was starting to warp due to its age being +-25years old. A decision was made to replace the old board with a new one and duly stripped off all buildings and track work from the original board and stored everything in boxes.
I duly bought a new board (shutter board) which was 244 x 200cm and had it cut to 2.0 x 2.0m which was mounted diagonally to the existing boards and was duly mounted to the steel frame once that was done I was ready to start the rebuild of the board.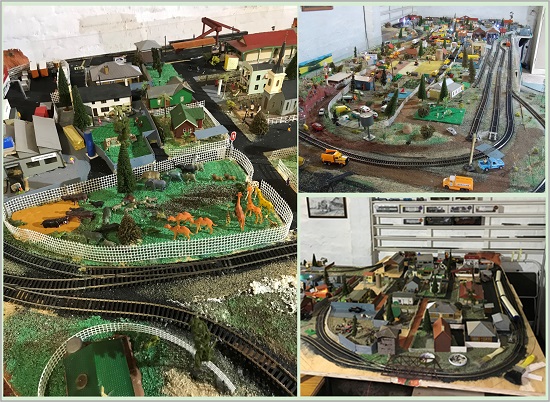 First I measured the size of the town on the board and then marked out the roads and then replaced the buildings as I had planned on the board. As each building went up I duly electrified each building.
Last but not least I started to lay down the trackwork and the points. Once everything was completed, I checked the layout for problems concerning the operation of the trains to make sure they ran smoothly. This new layout took me 2 months to build and assemble and electrify.
As previously mentioned this layout represents the South African railways in the early 1960s to the late 2000s when steam diesel and electric all worked in tandem with each other.
These three photographs show the layout under construction and as it is now.
If you have a photo or story to share with readers, you can make contact with the Blog Moderator by sending details using the Ask A Question link below.
One Response to Peter Reveals New Extension To His Old Layout