Everything on model trains, model railroads, model railways, locomotives, model train layouts, scenery, wiring, DCC and more. Enjoy the world's best hobby... model railroading!
NEW! 2 Level Brick and Stucco Scale Model Semi-Detached Houses To Download, Print, and Build
6 scale model background models houses have just been added to the growing range of around 300 downloadable plans at https://www.modelbuildings.org/scale-model-houses-duplex-semi-detached-models The left and right houses on the plans can be joined to other houses in the series in a total of 36 different combinations. So, if you just want gray brickwork houses, it is easy to join the two matching gray houses together to form one semi-detached building. That way you can make your backdrop scene using the combinations you want.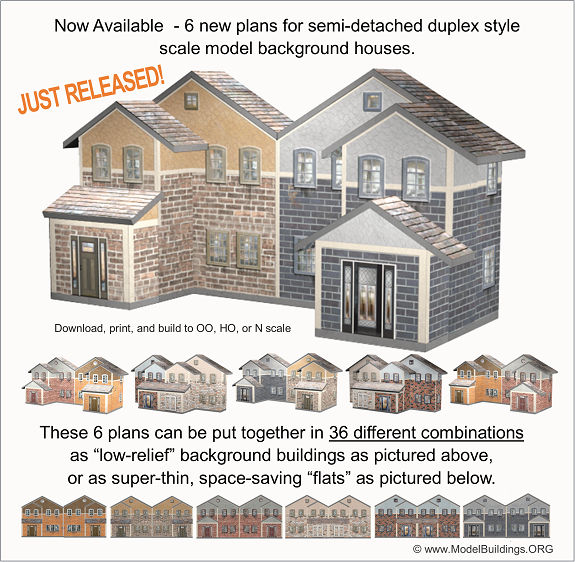 More details including scale sizes etc at
https://www.modelbuildings.org/scale-model-houses-duplex-semi-detached-models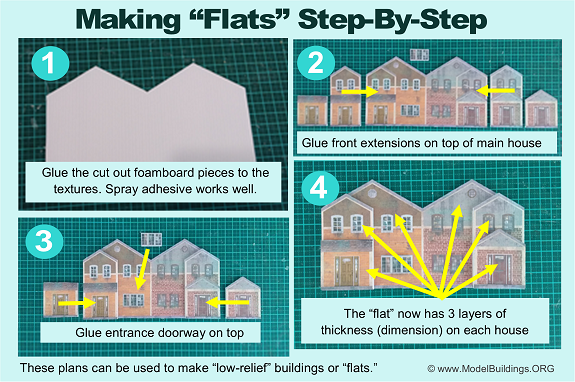 One Response to NEW! 2 Level Brick and Stucco Scale Model Semi-Detached Houses To Download, Print, and Build