Everything on model trains, model railroads, model railways, locomotives, model train layouts, scenery, wiring, DCC and more. Enjoy the world's best hobby... model railroading!
Lighting Problem With Older Passenger Cars
Jess models HO scale and asks readers:
Do you have any experience with older, lighted passenger cars – HO scale?

I bought a set and cannot get the light to work.  Only one car had a bulb and interior wiring.

I did test the light with alligator clips, and the bulb works when tethered with the clips to the track.

I can't figure out how the current gets to the bulb.

I have included pics.  My restricted knowledge of electricity is confused on where the copper pickups need to draw their current.


I think if I could position the front to pick up the right lane and the rear to pick up the left it would work.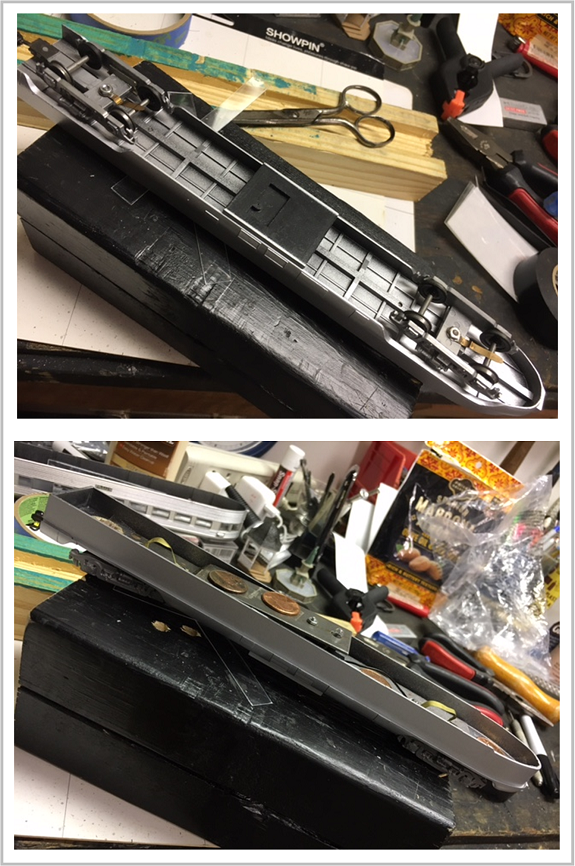 Any input would help. 
4 Responses to Lighting Problem With Older Passenger Cars