Everything on model trains, model railroads, model railways, locomotives, model train layouts, scenery, wiring, DCC and more. Enjoy the world's best hobby... model railroading!
Florida East Coast – Ortner Hopper Cars
Keith writes:
"I've been modeling on and off since my teens, with my dad.  I was brought up in South Florida and we had a layout above the garage that was pretty amazing for the small space we had.  Being brought up in Florida, I saw the Florida East Coast RR for all my life; going train watching with my dad and at crossings all the time.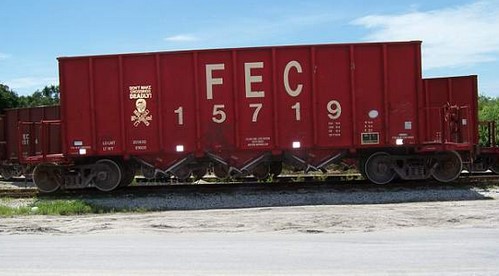 This railroad has an amazing history and I've collected and built models from different periods.  I'm working on building Ortner cars from the 1980s and 90's at the Cemex plant in Miami.  They had hopper cars with white lettering that I'd like to recreate. 

My question is, what color to paint them?  I think the color is a caboose red, but I am uncertain and would love some feedback and even checking the colors, some opinions. Thanks everyone."
4 Responses to Florida East Coast – Ortner Hopper Cars