Everything on model trains, model railroads, model railways, locomotives, model train layouts, scenery, wiring, DCC and more. Enjoy the world's best hobby... model railroading!
Railroad Crossword #1
Following a suggestion from club member Phil, here's something new for blog readers.
Our first railroading crossword puzzle. You can download and print out the clues and a bigger PDF version here. There is also a link to get the answers if you get stumped.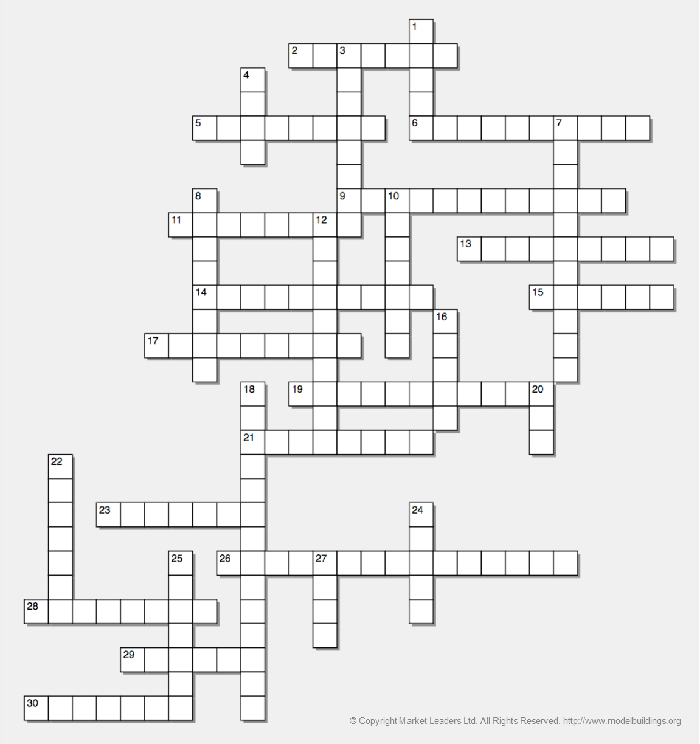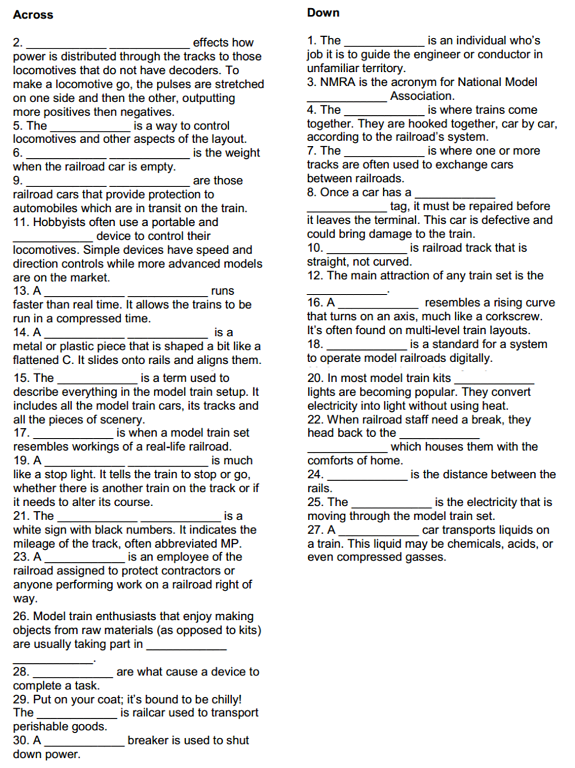 You are welcome to add your answers using the COMMENTS link below this post.
ALSO, it would be good to get feedback on the idea of including the occasional Crossword or Word Search puzzle on the blog (relating to railroading). If you think it is a stupid idea say so. If you would like to see more – post your feedback using the COMMENTS link below.
5 Responses to Railroad Crossword #1