Everything on model trains, model railroads, model railways, locomotives, model train layouts, scenery, wiring, DCC and more. Enjoy the world's best hobby... model railroading!
N Scale Modules
Rodney asks: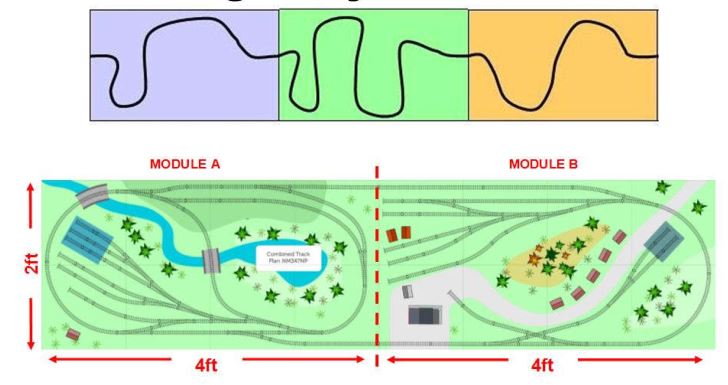 "I have been trying to find the plans for an N scale module layout. I am looking for information on building four corners and individual modules for expansion. Any help would be greatly appreciated."
Rodney, the following resource includes 69 N scale plans and links to some other excellent modular construction resources. The pack offer also has a step-by-step ebook on modules titled "Confessions of a Mobile Layout Builder". Recommended resource.
5 Responses to N Scale Modules