Everything on model trains, model railroads, model railways, locomotives, model train layouts, scenery, wiring, DCC and more. Enjoy the world's best hobby... model railroading!
Swapping Plastic Wheels For Metal Wheels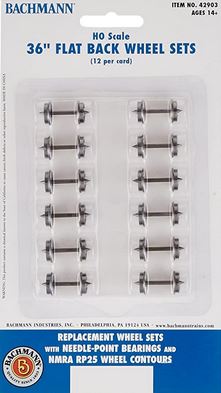 Arthur posted this question:
"I have a lot of HO cars (different makes) with plastic wheels and over winter want to gradually swap them for metal which I think will run better. What size should I get? I see there are 33inch and 36inch. Does the make matter?"
To view the answers or add your own suggestion, leave a comment below.
13 Responses to Swapping Plastic Wheels For Metal Wheels