Everything on model trains, model railroads, model railways, locomotives, model train layouts, scenery, wiring, DCC and more. Enjoy the world's best hobby... model railroading!
Peco Electro Frog turnouts With Circuitron SMAIL Switch Machines
Kim writes:
"I am working with Peco Electro Frog turnouts and I am using the Circuitron SMAIL switch machines but the electrical puzzle I am dealing with now has nothing to do with the motors. So this person from Iron Planet Hobbies says do not modify these so the jumpers underside are connected, There were connected out of the package and there is a frog wire. So in my photos I am showing first a single left turnout, currently directing the train to the curve so in that position switch is working fine. The other way I have set up as a switch throw and it goes into a spur by an elevator so what is happening, when I throw the switch and the blades move to other rails, it is causing a track fault.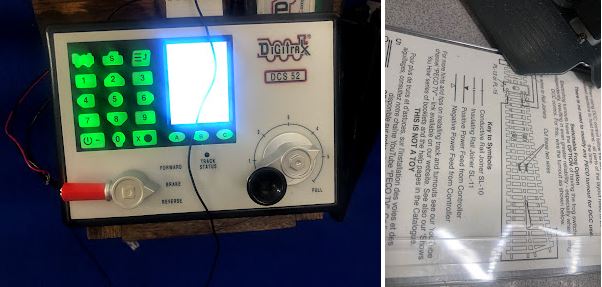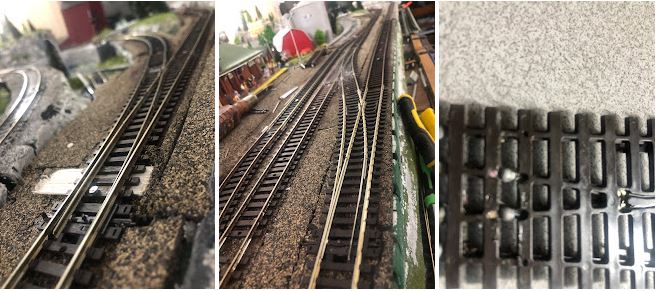 So other photo is a crossover using two left turnouts. It is fine when they are in close (straight) but like the other one (#3), soon as I throw and blades contact other rails, FAULT. These switches are 2 A and B, I throw 1 A and B which is for a side and it does not fault. Other photos is a diagram and the underside showing the jumper.
I live in mpls/St Paul MN and wished a had an electrical expert here. Motors are working great, moving switches very nicely. I started in front to get this working right before going to the back to the same switch layout but without the single switch. In the link, there is a photo of my Digitrax Zephyr DCS52. If anyone out there are using these same type switches, I could use some advice cause I am not understanding this."
4 Responses to Peco Electro Frog turnouts With Circuitron SMAIL Switch Machines