Everything on model trains, model railroads, model railways, locomotives, model train layouts, scenery, wiring, DCC and more. Enjoy the world's best hobby... model railroading!
Arduino controlled Turntable
 Tony models in OO and writes:
I'm having great problems getting my Arduino code to work. I have the Turntable working but can't get the code to do what I want when the Hall Sensor is working. As soon as the Hall sensor starts the turntable stops and will not move at all.

Here's the part I can't make good: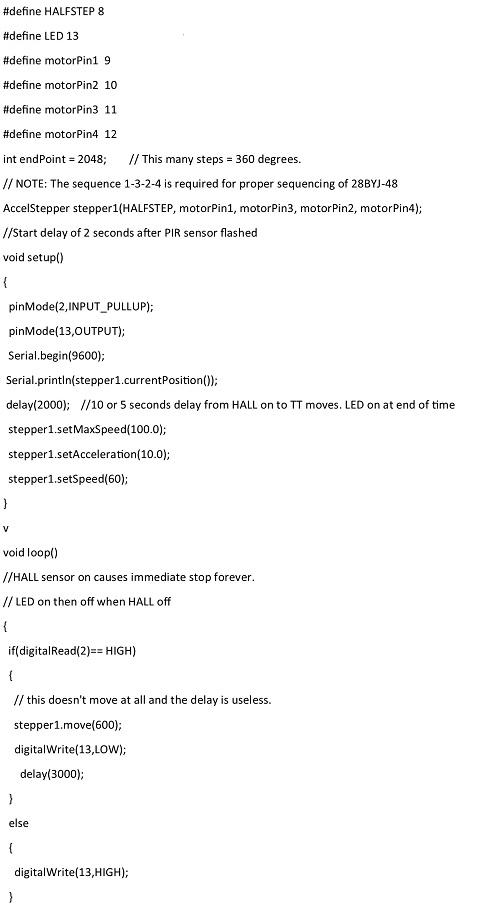 The final bit is just where the Turntable goes and how long it stops for. 
Thanks for your help in advance.
4 Responses to Arduino controlled Turntable